Enrich your stay in Phuket and enjoy the delicious food and beverage selections at our restaurants and bar. We also offer an extensive menu of in-room and in-villa dining options.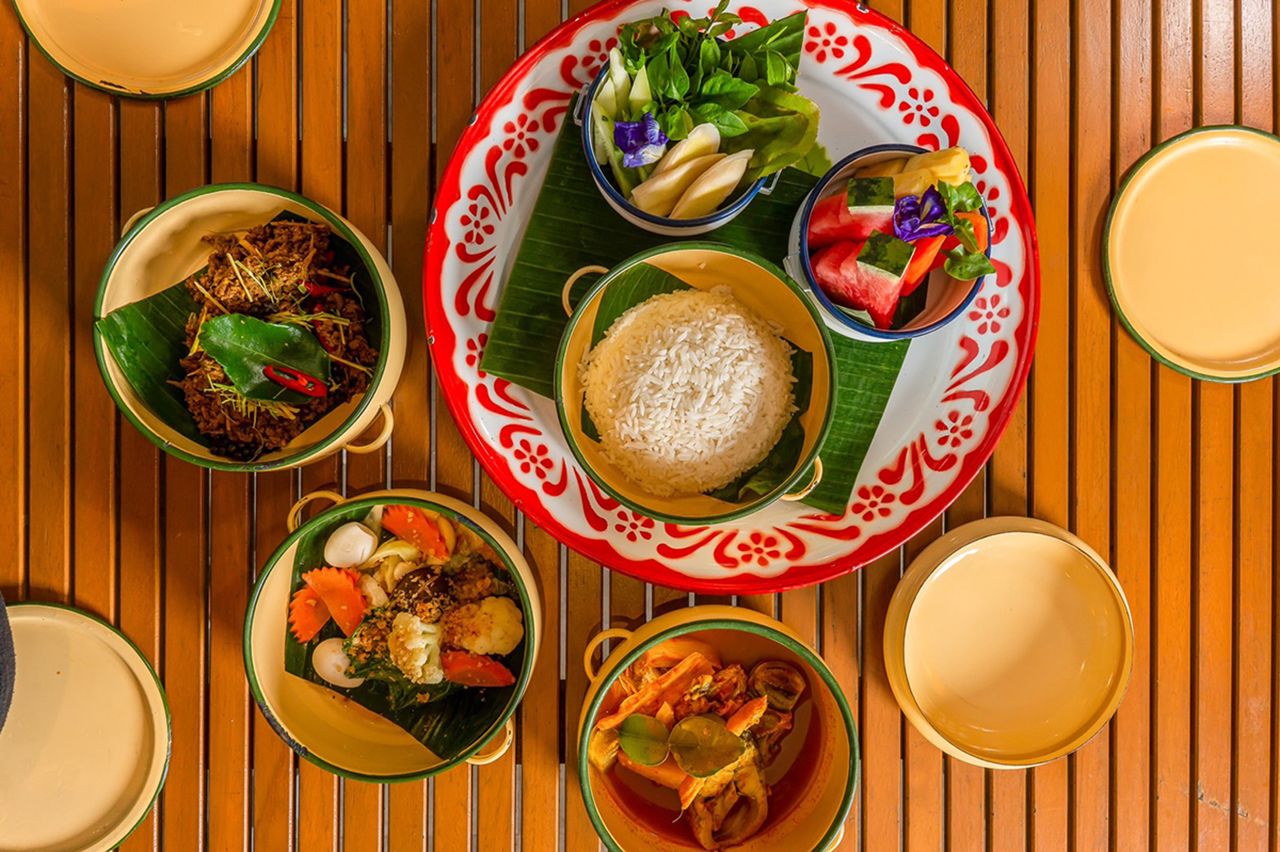 Southern Thai 3-Course Set
Enjoy the bursting flavours of Southern Thai cuisine during your stay with us. Treat yourself to a 3-course Southern Thai dining set available for lunch or dinner at THB 790 per couple.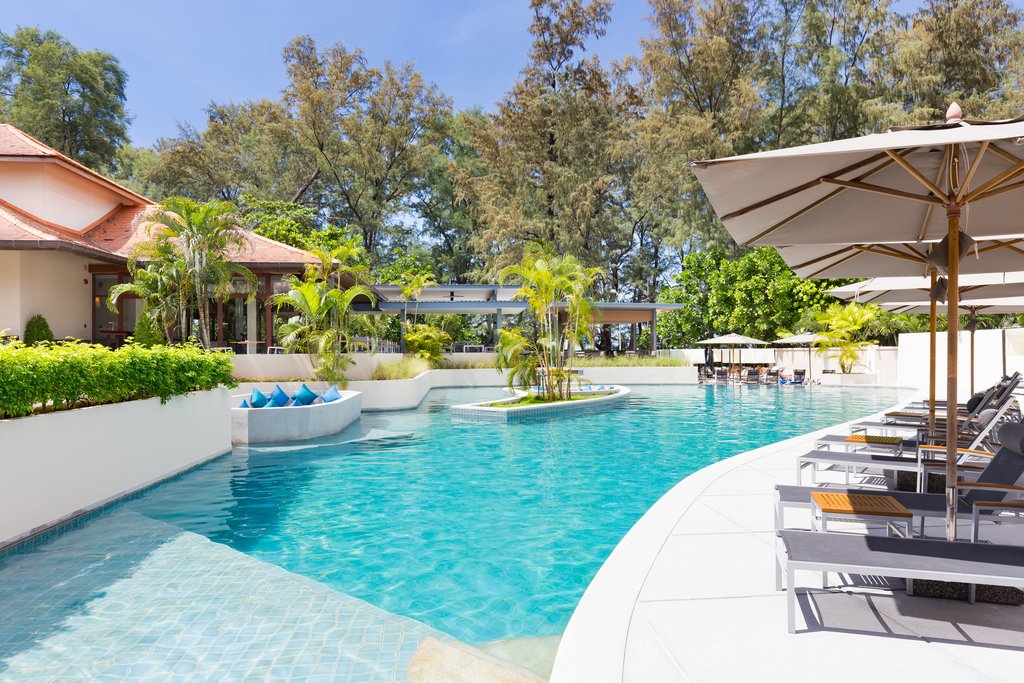 Daycation
Join us for a day by the pool with our Daycation Package. At THB 390 per person, get full day access to our swimming pool and THB 390 food & beverage credit!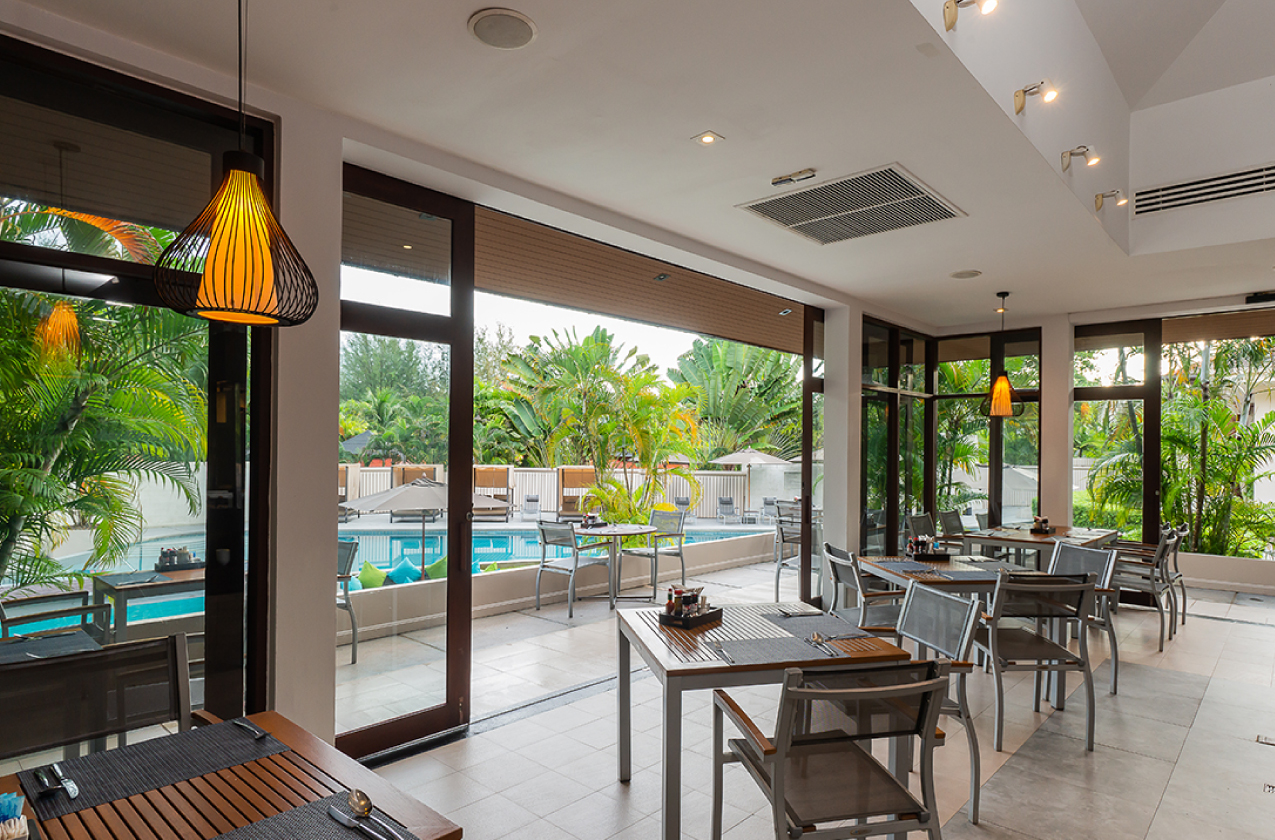 Terrace Grill
Discover the freshest seafood close to the shores of Phuket's Andaman coast. Terrace Grill is a contemporary, upbeat seafood restaurant and grill that specializes in serving locally-sourced produce in a lively atmosphere. Sample fresh seafood straight from the Andaman Sea, plus prime cuts of meat grilled to perfection. Unwind with your loved ones and discover the taste of the ocean in a light and laid-back setting.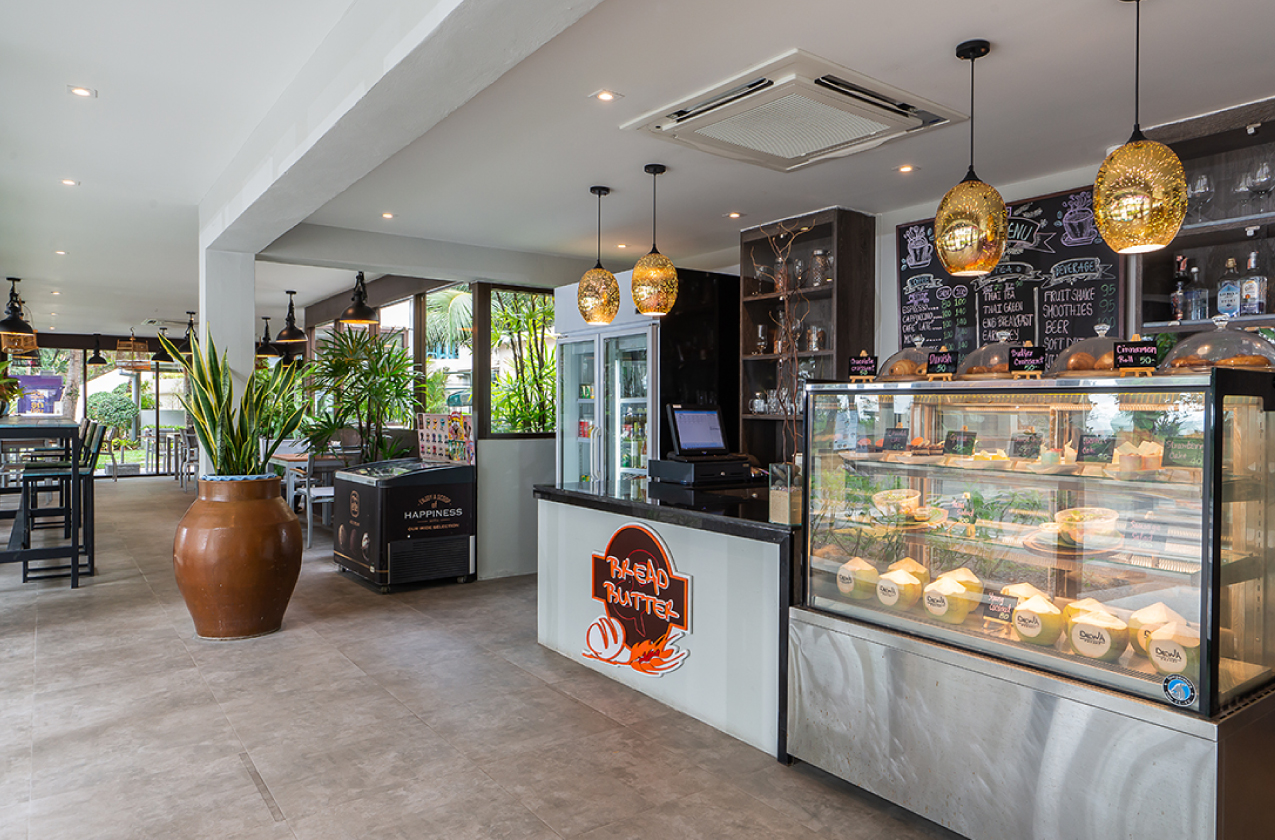 Bread & Butter
Bread & Butter is a destination for families and couples to come together enjoy coffee, cakes, and freshly prepared sandwiches in a relaxed ambiance.
This bright and airy café concept allows guests to discover the freshly prepared paninis, cakes, and bakeries, accompanied by the perfect cup of coffee or tea. This makes Bread & Butter the perfect spot for a cozy gathering with friends and family. Indoor and al fresco seating is available.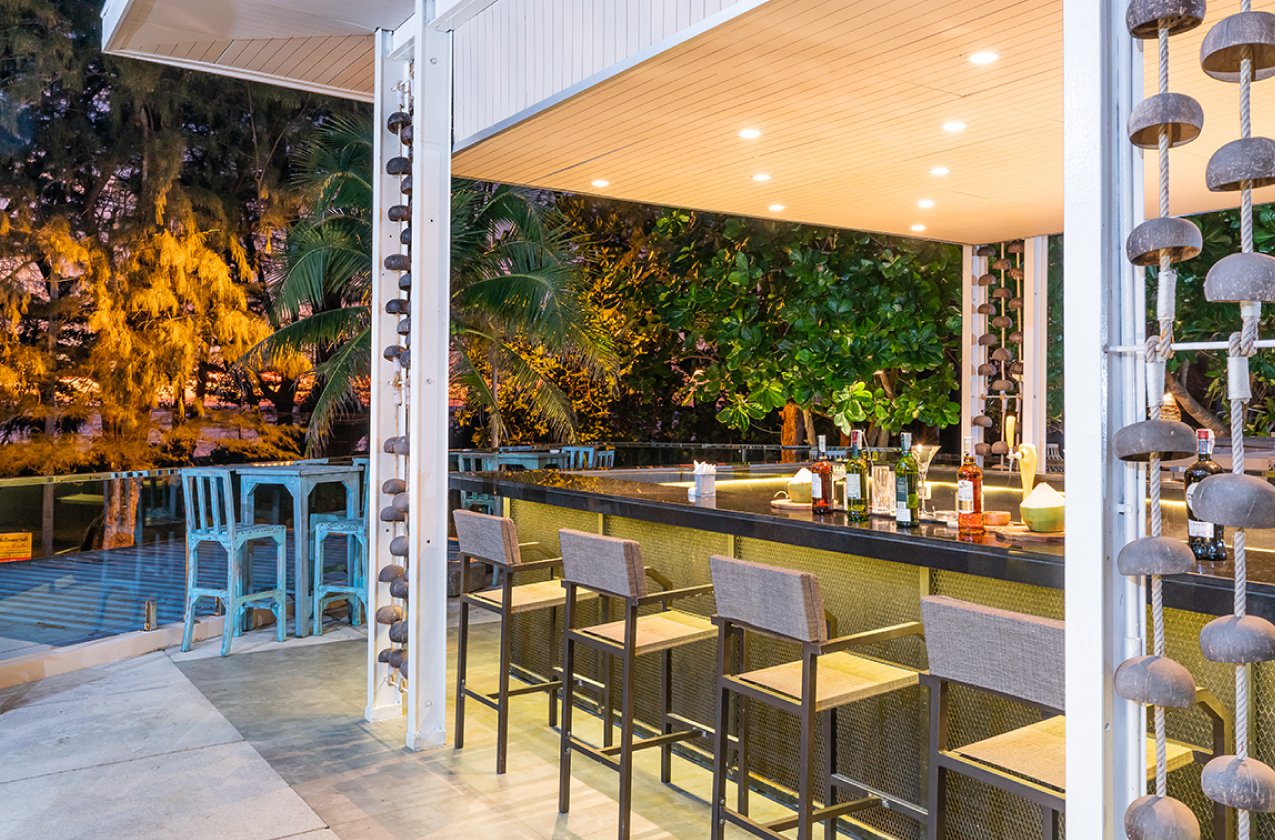 Pool Bar
A stylish, sophisticated sanctuary bar, the Pool Bar is the perfect place to relax and soak up the laid-back tropical ambience. The outdoor setting by the main Dewa swimming pool offers chilled-out daytime or evening indulgence, with cocktails, champagne, beers, wines and much more. Come and enjoy our designed and freshly squeezed healthy non-alcoholic options as an alternative in the smooth tropical sophistication.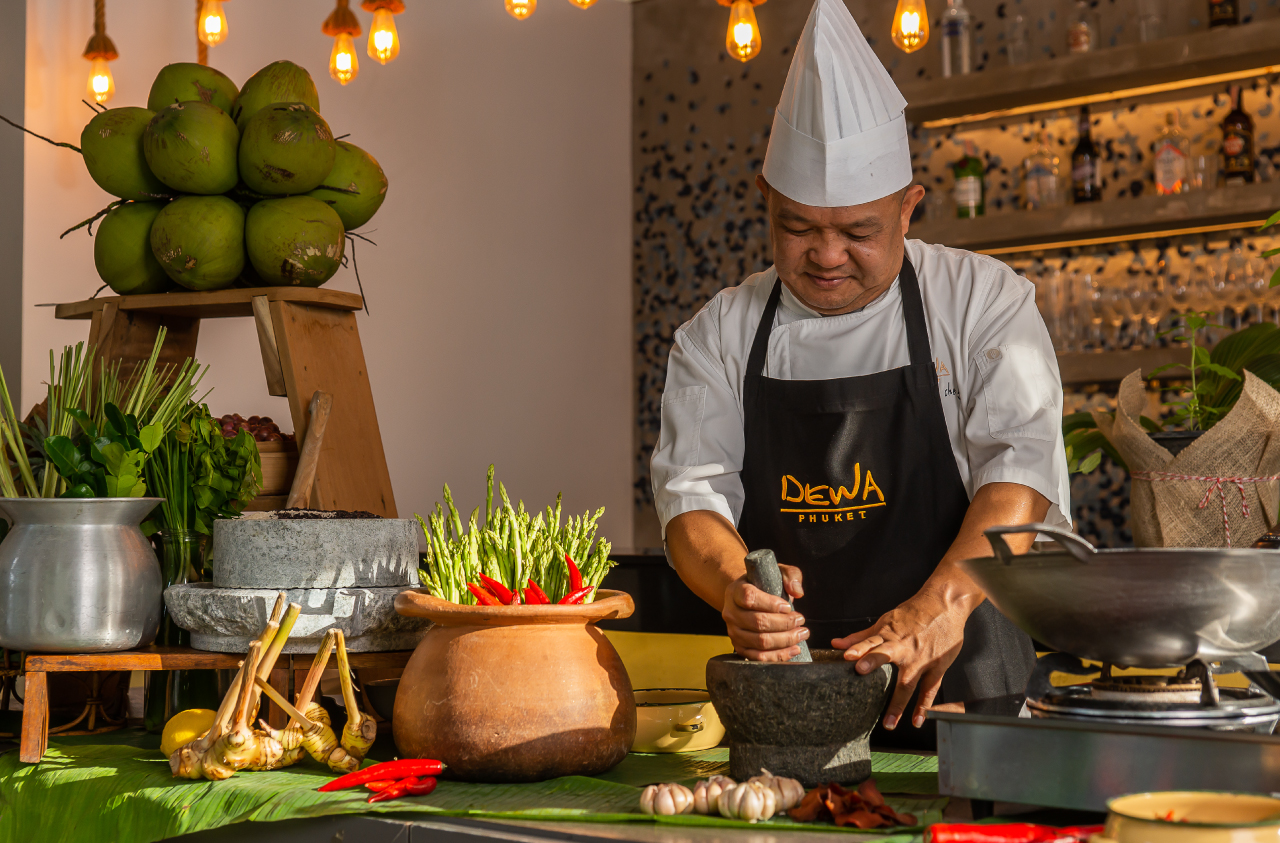 Cooking School
Interested in bringing the delicious Thai menus you have tried here back home? Learn how to cook delicious Thai dishes with our talented chef who will guide you through the exquisite culinary journey. A lesson at our Cooking Studio consists of three Thai dishes of your choice, plus tips and techniques of Thai cooking from our chefs.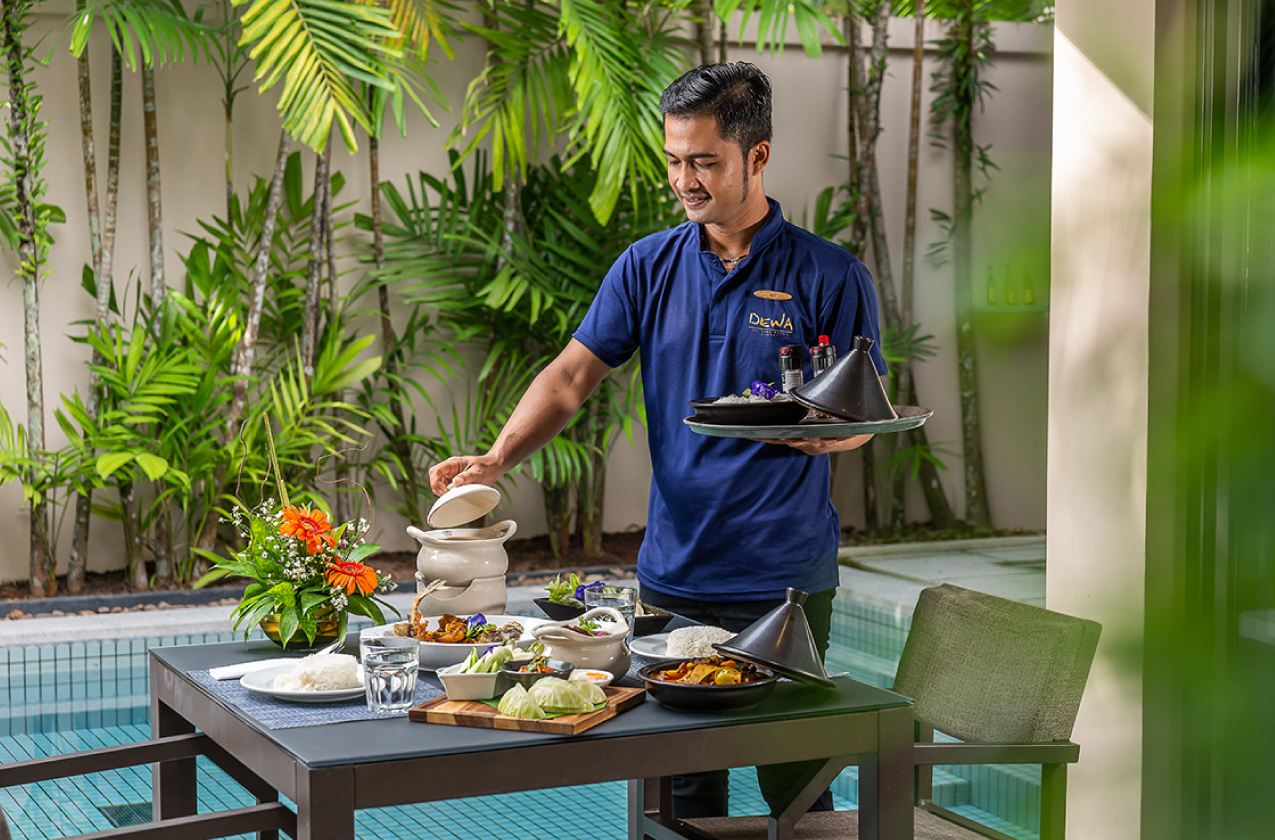 In-Room & In-Villa Dining
Our most delicious dishes are also available to enjoy in a privacy of your room or villa. If you would like to organize an intimate dinner within the privacy of your villa, please do not hesitate to reach out to our team!
Room service is available from 7 am till 10 pm, daily.