DEWA PHUKET RESORT AND VILLAS
Dewa Phuket Resort and Villas is the ideal resort destination for leisure travelers planning a getaway on this famous "Pearl of the Andaman" Island called Phuket. With its well-known Thai hospitality and boutique design and service, Dewa Phuket Resort and Villas ensures all guests will have a wonderful holiday experience at a true Thai beach retreat. We look forward to welcoming you to Dewa Phuket Resort and Villas.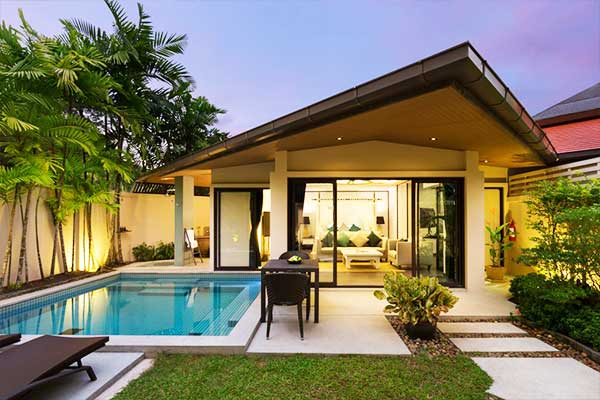 Delivering the ultimate in style and sophistication, our villas with private pool are perfect for a romantic retreat or family getaway.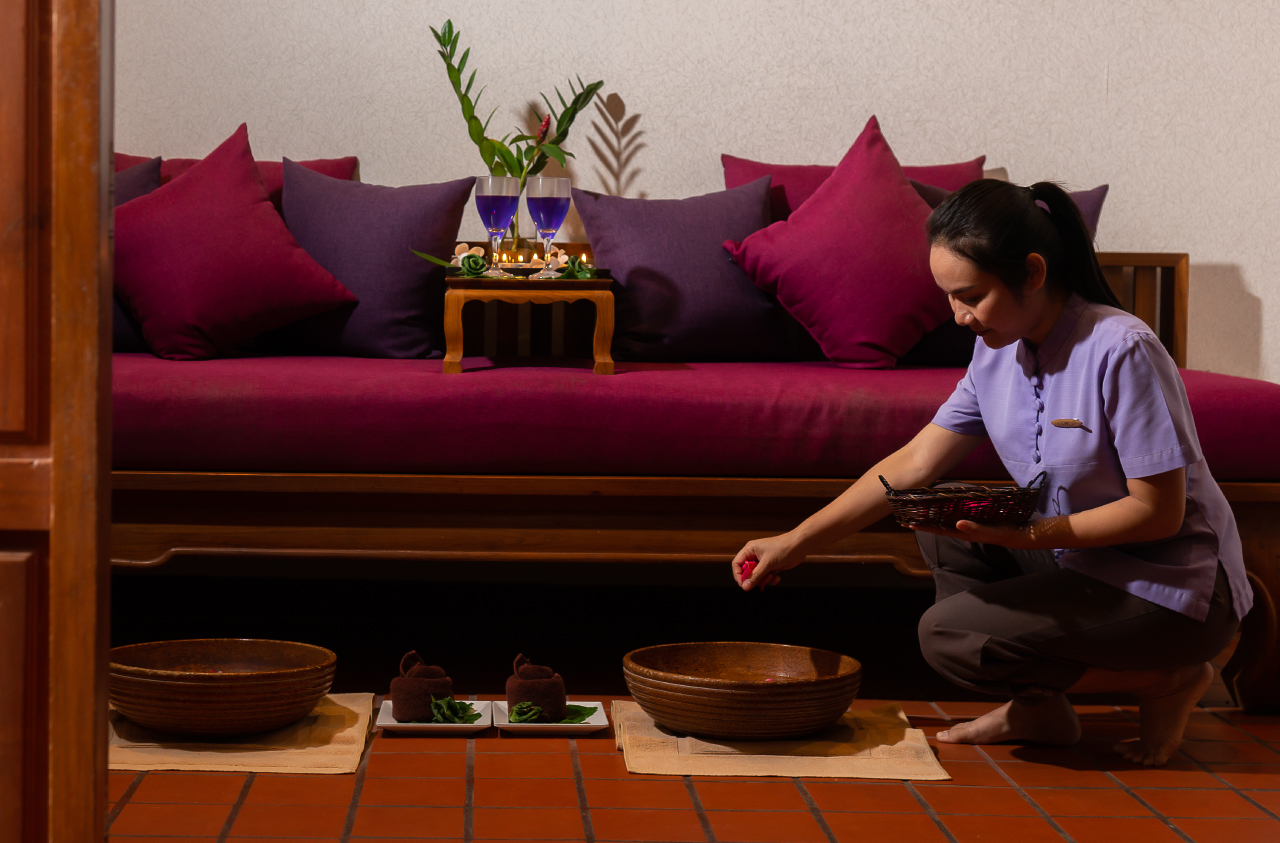 Pamper yourself with an array of treatments all designed for ultimate pleasure and rejuvenation of both body and soul. Indulge in the tranquility of our spacious private spa treatment rooms.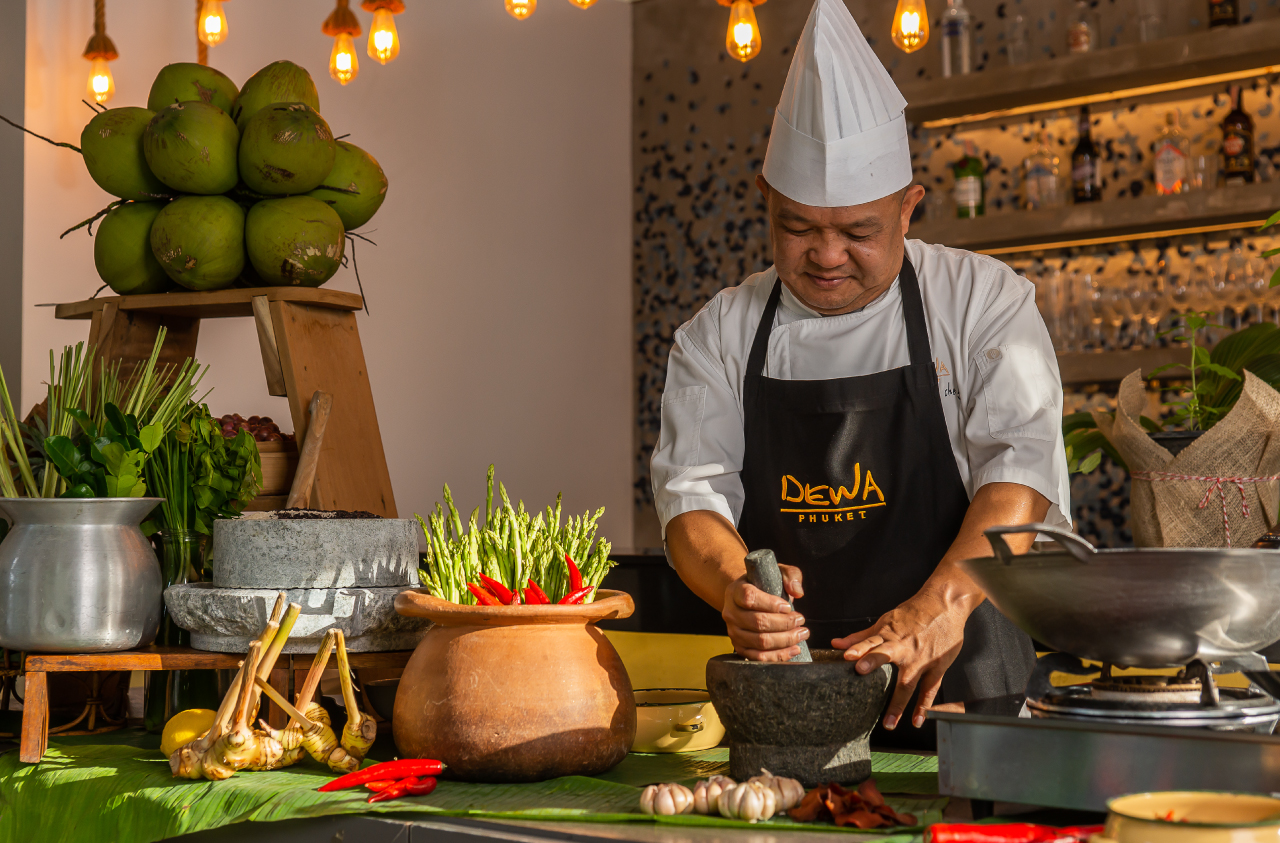 Dewa Cooking School introduces the way to cook real and authentic Thai food. You will be sure that you are able to do when you are back home.
Discover our Pool Villas, Suites and Rooms
Dewa is a perfect getaway with true hospitality and Thai service, our junior suites of the main features are kitchenette and large living areas, our family suites are huge and our pool villas are romantic with their own pools and private gardens.
Located on the second floor to fourth floor, the Deluxe Rooms offers 38 sqm of space and features a spacious outdoor balcony.
Located on the ground floor, our Deluxe Garden rooms are surrounded by lush greenery. Open up your windows and relax on your terrace.
One-bedroom apartments designed for comfort with up to 67 sqm of living space and a spacious balcony perfect for dining outdoors.
Plunge into your private outdoor pool and enjoy the tropical atmosphere when staying in our extra spacious and private Pool Villas.
The Two Bedroom Suite offers 110-145 sqm of space and is great for families or friends looking for holiday home environment.
Discover our Resort, Services and Location
Dewa Phuket Resort and Villas is located a few steps from the stunning and tranquil Nai Yang beach, which is part of protected Sirinath National Park, on the northwest coast of Phuket island. The resort also allows guests the accessibility of a quick arrival and departure to and from Phuket, without the fuss of yet another long journey after landing on the island as Dewa Phuket Resort and Villas is in close proximity of the international airport.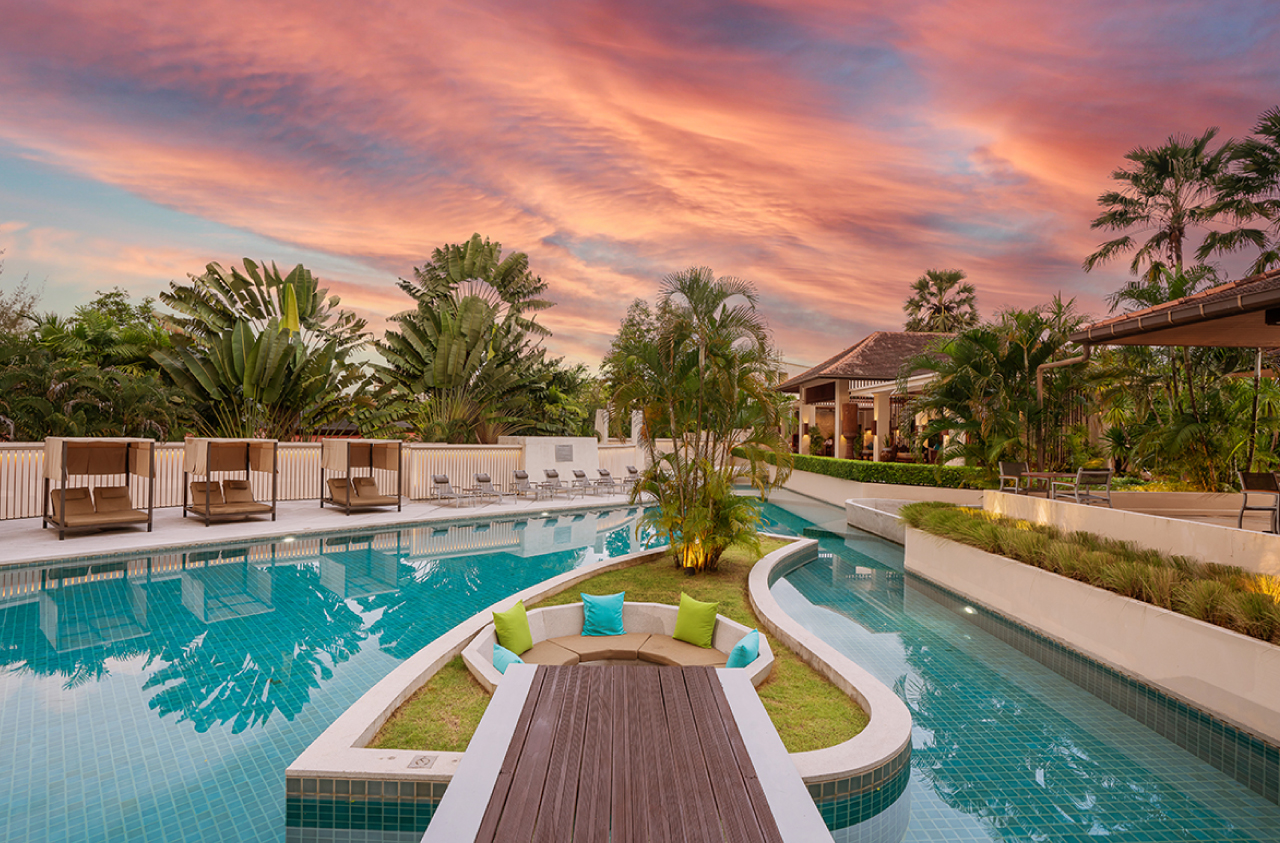 Dewa Phuket Resort and Villas offers an abundance of holiday options including  Lime Leaf Wellness & Spa, two swimming pools, meeting room facilities, a fitness room & a kids room.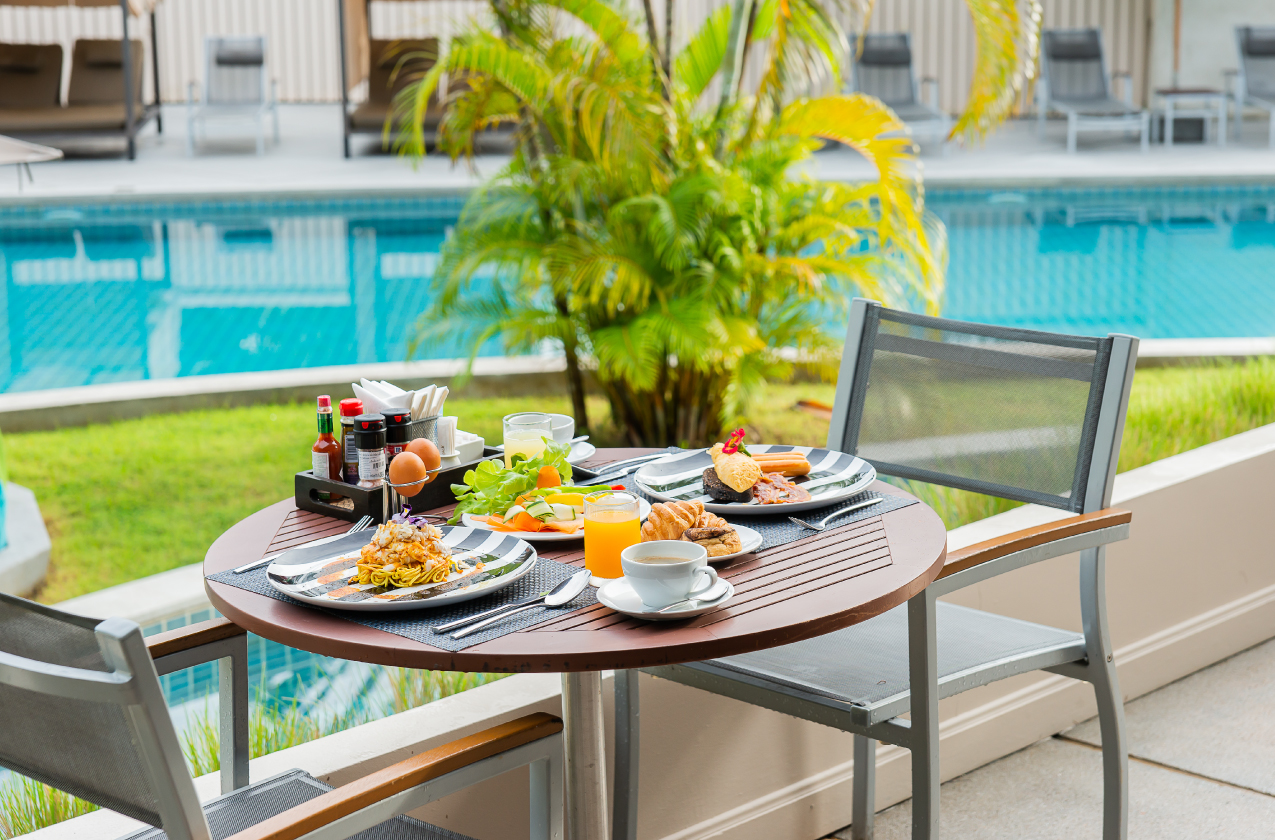 Treat you taste buds to delightful dining options at the resort, including  Terrace Grill, Dewa Cooking School with herbal garden, Pool Bar, Bread & Butter, the Pool Bar & in-room or in-villa dining.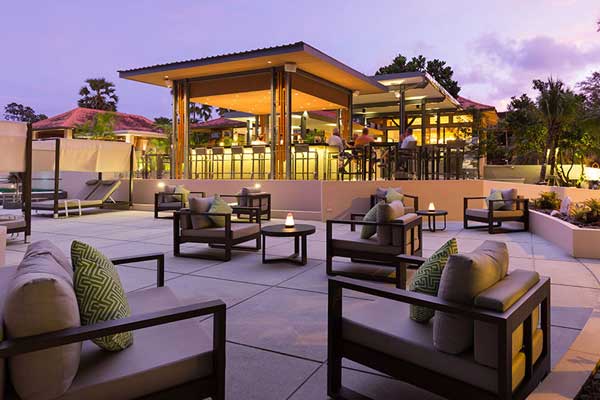 Getting to Dewa Phuket
Located right next to Sirinath National Park on the peaceful and natural Nai Yang Beach, Dewa Phuket is just a ten-minute drive from Phuket Airport on the northwestern coast of the island. 
Grand Pool Villa
With your private swimming pool

My No. 1 hotel in Nai Yang / Phuket Island. No others even close !!! Close to the airport and FAR away from tourism craziness down in...yes you know what I mean. Love the rooms, love the suites and LOVE the Villas. Staff, service and food - EXCELLENT !!!
Ola Jansved

Excellent hotel with green territory, delicious food and awesome personal. Also many bars and cafe placed near. Clean and beautiful beach behind the road.
Антон Марунько

Excellent resort with great facilities, the private pool villas are fantastic, offering privacy in a luxurious fashion. Great location, very helpful staff, well equipped gym.
Attila Bekker

The resort is perfect for a family holiday. The location is absolutly amazing, near the beach and in front of the Sirinat National Park.Everyone there is very friendly and involved in making the guests feel perfect. For us was the second year staying there with our 11 years old son and it was great.
Maria